Switching from old Dilato to new Dilato (beta)
Switch to French / Passez au français →
Why we are building a new app
We felt that the old app could not bring you the great user experience we think you deserve. We wanted to make Dilato this amazing app we had in our mind, and that was not possible with the old app.
Why you may switch to the new Dilato ✨
You can use the new Dilato on both Mac and Windows, with the same experience.
All new features will be available only in the new Dilato. The old app is not updated anymore.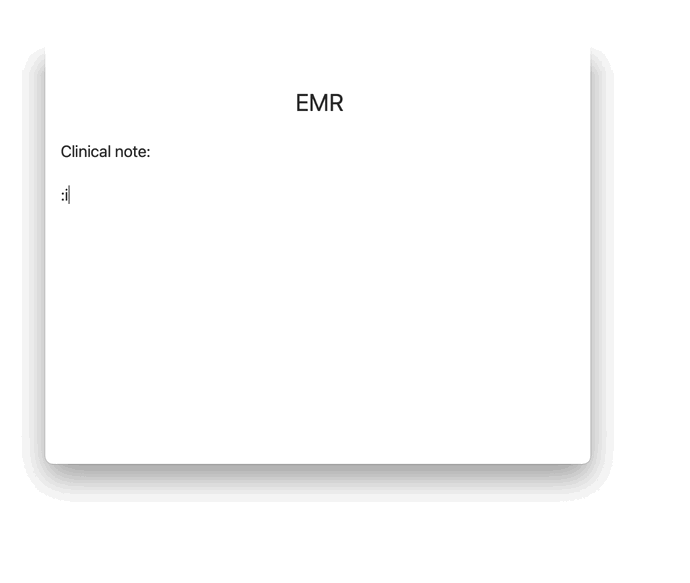 What to expect when switching to the new Dilato
When you first log in with the new Dilato, use the same username and password as the old app. A new account will be created and all your templates from the old app will be imported securely. After the first login, your data will not synchronize anymore from old to new app (and vice versa).
In the new app, you'll find many features from the old app:
Personal templates

All your templates are imported.
A General folder will be created to store the templates that were previously in no folder.

Alt+X is now Ctrl+Space on Windows and ⌥Space on Mac

Use it to open the template list.

Autocomplete box

Is now the Search window.
Press Ctrl+Space on Windows and ⌥Space on Mac to open the new autocomplete box.

Shortcuts to open templates from your EMR
Built-in templates, which are now called the Library
Exams window is now Physical exam template

We constantly work on improving it.

Review of systems template is now Symptoms checklist template

We constantly work on improving it.

Proxy parameters

Most CLSC and hospitals require proxy.

GPO .msi installer
Features we plan to bring to the new app
These will be available in the new app:
Automatic Abbreviations (htn → HTN)

My Items will be adapted into Listbox

Can be inserted into templates

Shared templates

Group templates

Wikilato (public templates)
Have a look at our Roadmap
How to switch to the new Dilato
Simple! Download Dilato, then install it and log in with your current email and password. Do not create a new account. If you forgot your password: https://www.dilato.ca/changermotpasse.php
Visit our Help Center to learn more.
Can I keep on using the old app?
Yes! If you change your mind or feel like you are not ready yet for the big change, keep on using the old app. We plan to continue supporting the old app for the next 6 months.
Ready to make the switch?