Dot phrases with
superpowers
Write your clinical notes in seconds with Dilato's customizable templates that work in any EMR.
Dilato
What is Dilato?
Dilato is an app to help you write your EMR notes painlessly. Using a template is as easy as filling out a form. Fill in the fields and type text anywhere. Then, Dilato pastes a fully personalized note into your EMR. This way, you're done with your patient notes in no time.
Open templates instantly, in any EMR
Dilato's shortcuts and dot phrases work across all applications on your computer. Type a shortcut in any field of your EMR to pull a Dilato template.
Dilato
The Pap smear report shows  
. Patient's questions answered.
I will schedule patient for  
.
Create templates your way
Creating a template is as simple as writing a document. Turn your text dot phrases into forms by inserting fields anywhere in the text. It's then simple to personalize a patient note after each encounter.
This is a
risk procedure.
The pain started:
days ago.
Get started with 500+ premade templates
Explore our library of templates. Save those you like. Customize them to fit your needs, so you don't have to start from scratch.Explore our library ▸
Dilato works on top of any EMR
Pull templates directly from your EMR. Dilato can interact with any applications on your computer. No integration is needed and you don't have to copy-paste.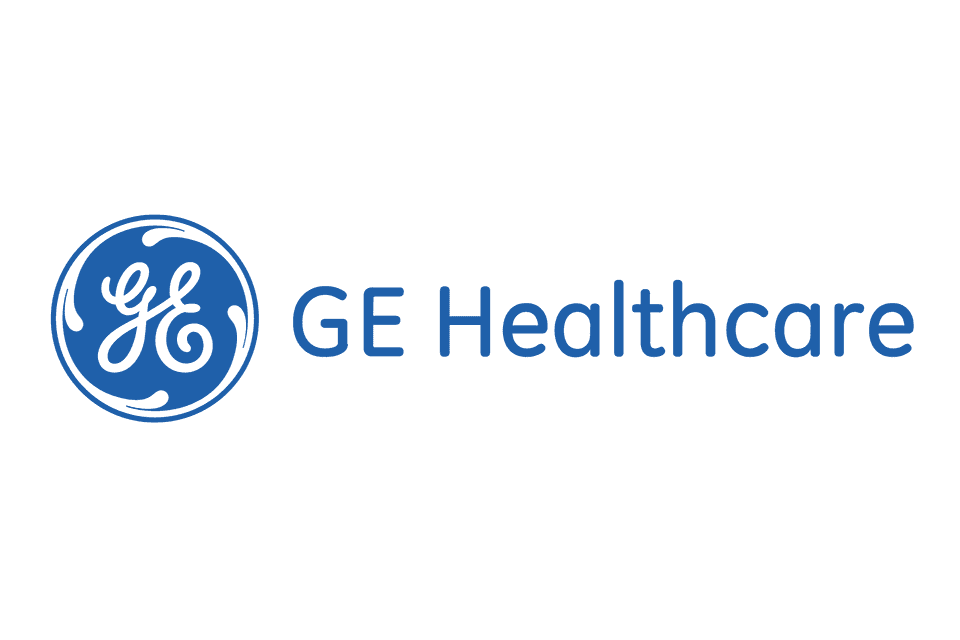 7,200+ physicians are documenting
faster with Dilato
Long live Dilato, what a useful application!!! Thanks

Dr. Jean-Philippe Lacroix, Dermatogist

Dilato is absolutely amazing! I'm a family physician and I use this product for charting and note storage. I regret not knowing about such a product sooner as it has made me so much more efficient and has turned charting into much less of a chore.

Dr. Adam Choquette-Fuks, Family physician

Very satisfied with Dilato! A fast and efficient app for clinical notes.

Dr. Karine Fortier, Family physician

One of the best medical tools, with hundreds of templates, customizable to fit your own medical practice. [...] Easy-to-use and complete, easy to share, easy creation….. easy-going… just amazing.

Dr. Doina Sitaru, Family physician
I have been using Dilato from the start. I regularly add templates, so that nothing is missing in my questionnaires and exams. This can seem automatic, but my records are thorough. A tool I cannot do without. With the exponential amount of medical knowledge nowadays, it's expected physicians know everything perfectly. MISSION IMPOSSIBLE. Dilato can help close this gap, if we put some energy into adapting templates to our needs. We can also share templates with friends.

Dr. Paulo Lopes, Family physician, Mont-Royal Medico-Center

I love Dilato, it saves me a lot of time in my work days! I recommend it to all healthcare professionals :)

Julie S., Nurse

Great app. Increases speed to make full and detailed notes.

Krystelle R., RN

Dilato allows you to have a full note in a short time.

Mylène L., RN

I have been using the app since the arrival of EMRs, I couldn't do without it.

Dr. Marie-Claude Dionne, Family physician
Dilato allows you to make better and faster notes!

Dr. Maude Allard, Dermatologist

Dilato allows the creation of templates for multiple uses. Whether in my EMR or in the hospital EHR, it follows me in all areas of my practice!

Dr. Marie-Andrée Savard, Family physician

I recommend Dilato to every doctor! Dilato has helped me a lot with finishing my notes quickly. I couldn't work without it anymore. Recommend it 100%. It's fast to get started, so you save time right away. The process of creating templates is easy. I love their dropdowns and boxes I can check. My EMR also has templates but I prefer to use Dilato, because it's simpler to build templates and I can insert dot phrases in any fields in the EMR.

Dr. Emilie Thibault, Family physician
The simplest way to write notes.
Quickly find templates from any app
Search Dilato templates from any application using a single hotkey. Thus, you don't need to remember all your shortcuts.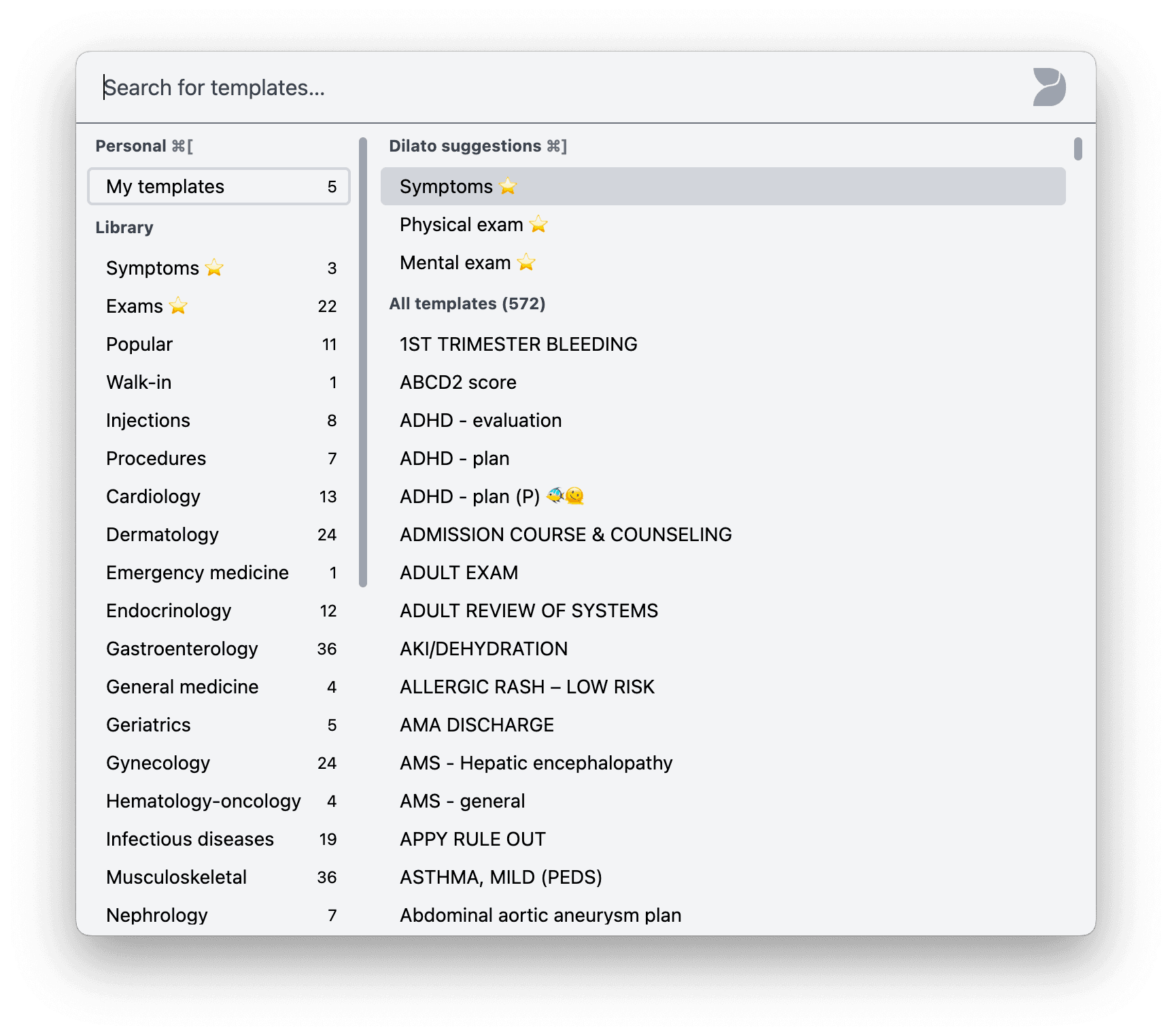 Make Dilato your second brain
It's impossible to remember everything in today's medicine. By adding notes from medical education, your templates feed you with point-of-care clinical guidance. Your knowledge, always at fingertips.
Work anywhere
Dilato works where you do and complements any EMR. Your templates sync across Windows, Mac, and Web. Because no one likes to have their data locked in EMRs.
Never let key details slip through the cracks
No more waking up at night and realizing you forgot to check for red flags. Templates act as checklists and reminders to ensure your assessments are always thorough. You'll enjoy peace of mind.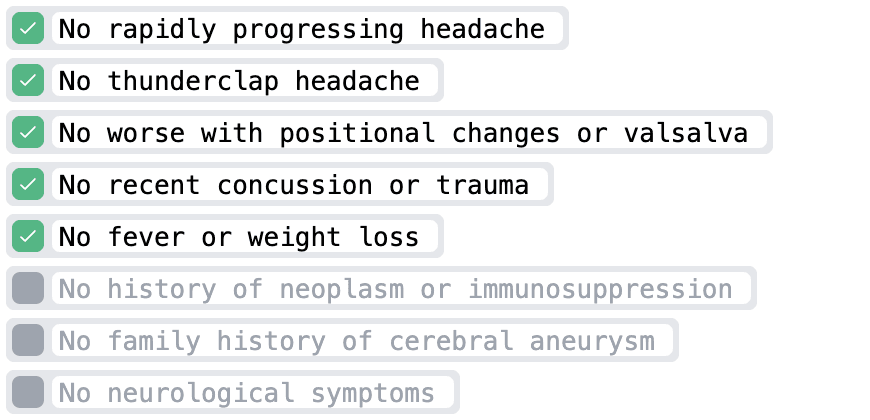 Increase your revenue
Pay only 1% of the cost of a scribe or 25% of the cost of Dragon Medical. We think you should save that hard-earned money.
Comply with documentation rules
With Dilato, you are sure your notes are always thorough, legal-proof, and compliant with billing.
Share and collaborate with friends
Get inspired from templates shared by other users. Working together is always best.

Keep your data safe and secure
100% HIPAA compliance. Dilato does not store any patient information, so you don't have to worry about security or BAA agreements.
Boost your efficiency
Get more productive without working harder or sacrificing note quality.
Eliminate after-work charting.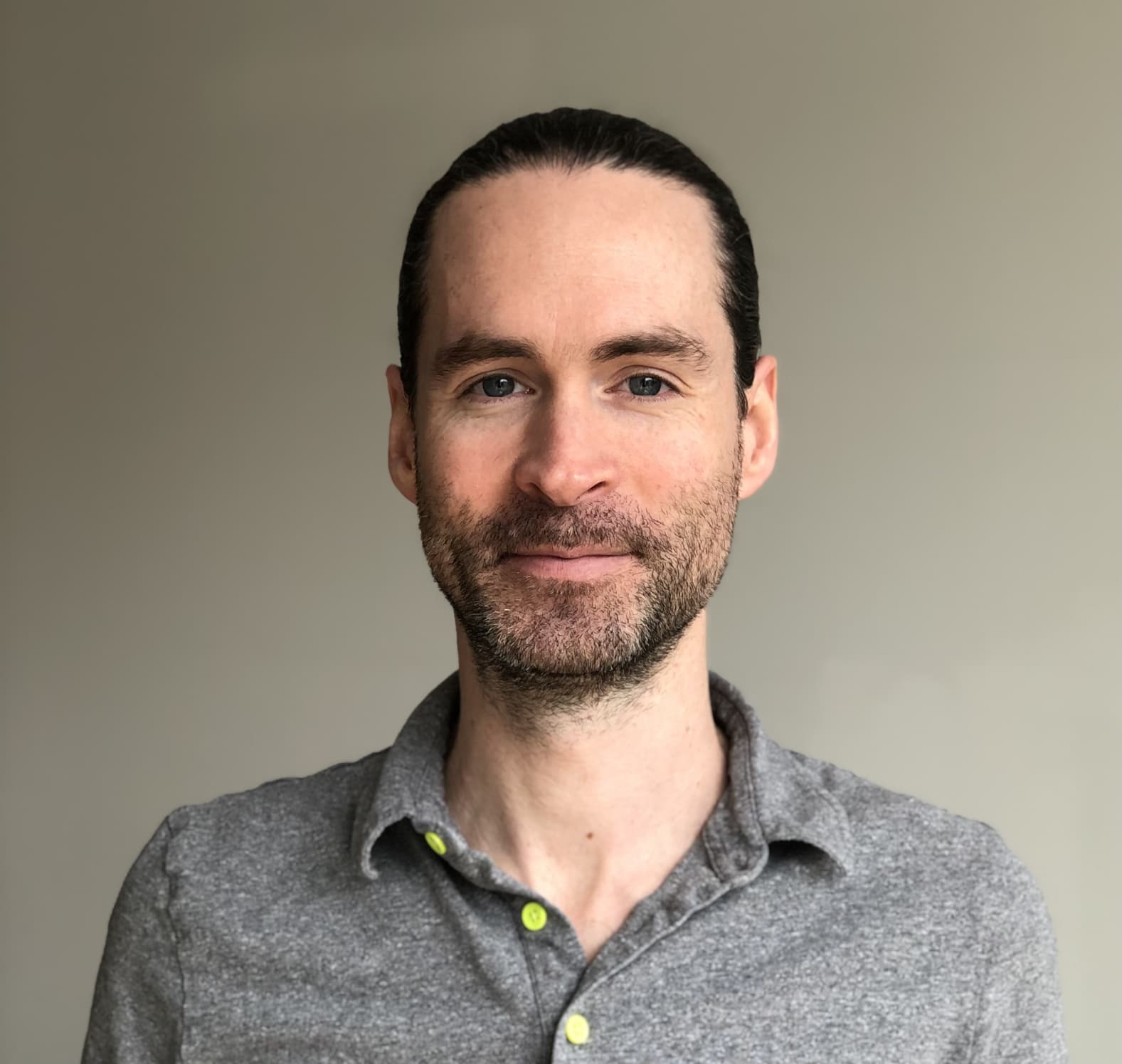 50%
less time spent on charting
5 hours
saved each week on average
25,000
templates used every week
100,000
templates created by our users
Take back control of your time.
Start for free in 2 minutes. No credit card required.
Frequently asked questions.